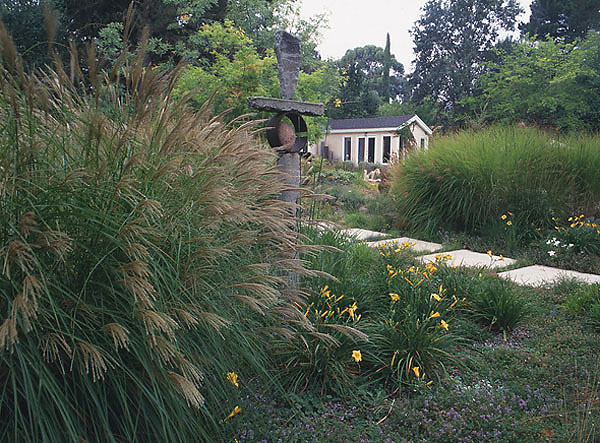 "We have received many compliments on our garden. Your vision is apparent."
Melinda, Moraga
"I spent a wonderful three hours with you, learning to see my garden through the eyes of a landscape designer. I felt that suddenly, I could see so many new possibilities...."
Marilyn, Berkeley
Dreaming the garden...
Four Dimensions serves the Bay Area and Northern California with inspired, award-winning landscape design and construction. Our projects range in scale from small, simple garden remodels through mid-level home garden renovations to fully detailed larger designs.
Each place on Earth is unique. Each person and family is unique, like the places they inhabit. We pay careful attention to your desires for the new garden, the existing site conditions and the project budget.
Four Dimensions' landscape architects and garden designers bring special vision, backed by many years of practical experience, to each project. Design team members have a combination of formal training in landscape architecture and a strong background in landscape construction. Experience in these disciplines brings invaluable understanding and efficiency to the design process.
We work fluently in many landscape styles. California native gardens evoke the spectacular beauty of this land and improve local habitat quality. Cottage gardens feature casual meandering paths, gentle steps and an abundance of colorful Mediterranean flowers. Formal gardens include handsome stone patios, elegant fountains and gracious plantings.
Four Dimensions is committed to ecologically sustainable practices, helping to restore the environmental health of our region with each project we design and install. This commitment is summarized in our mission statement, Restoring the Earth, one garden at a time.
Welcome to our website! You are invited to visit the portfolio pages and see examples of our work.
To learn more about our design and construction services or to schedule an appointment, please send us an email at
office@fourdimensionslandscape.com or call us at (510) 893-1999.
California Landscape Architect #2906. California Landscape Contractor #484907.